Want to donate to a teacher's classroom?
You can donate via PayPal or Credit Card through the Alpine School District Foundation.  Click here for more details on the foundation.
Please understand that you will need to type in the name of the teacher and of our school in order for the money to find it's way to that classroom. See tutorial to the right (or below if on mobile).
Click the button below to be taken to the donation page of the Alpine School District's Foundation:

Please make sure to do the following if you are donating:
Click on "Purpose of Donation":
(Please note, this screen appears after clicking "Donate with Debit or Credit Card," if you click "Donate with PayPal" this screen will appear after you log into your PayPal account)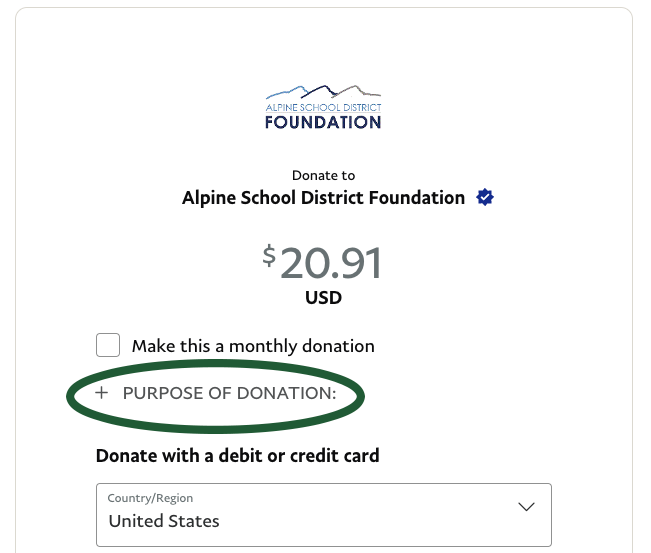 Then write a purpose like this: